We are marking another milestone in our fight to end the HIV epidemic in DC. It is an opportunity for us to touch base about what the numbers are, what factors may help or hurt our efforts, and how you can get involved.
This week the Mayor announced great news at the release of the Annual Epidemiology & Surveillance Report: There were 347 new infections in 2016 – a decline of more than 11% from 2015, and 73% decrease from a decade ago in 2007. The report can be found here.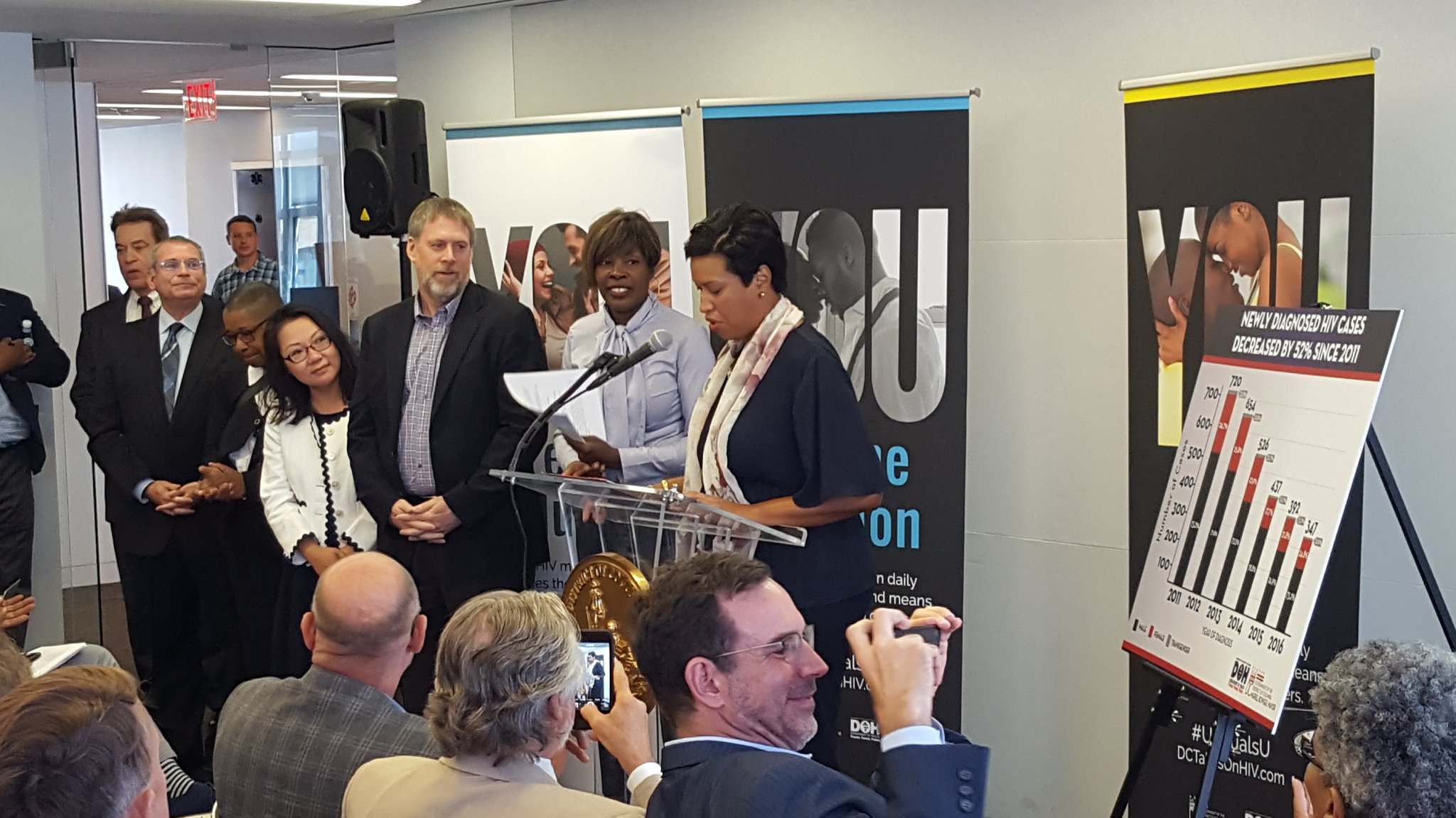 The downward trajectory in new infections is very encouraging. However, we must recognize the disparities and inequities still present in our epidemic. While 1.9% of the District's overall population is HIV-positive, the rate is more than double – 4.4% – among African-American men.
As we celebrate the District's progress, we must also recognize that the foundation these gains are built upon is not guaranteed: near-universal access to health insurance, federal resources for public health innovation, and key provisions of the Affordable Care Act (ACA) such as insurance coverage for HIV tests and the prohibition of discrimination against people with pre-existing conditions. If we lose any of these at the federal level, our ability to get ahead of the epidemic locally is undercut.
In spite of these challenges – in fact, because of them – we look forward to continuing to work with the District government and community members to effectuate the goals of the 90/90/90/50 Plan we released December 2016. We can get there, but it will take work, a little tenacity and meaningful collaboration.
In that spirit, members of the community are invited to provide feedback on your priorities and needs related to HIV on this short, anonymous online survey in English or in Spanish. What we learn from you will help us focus our work with and ongoing monitoring of the District's efforts to end HIV in DC.